Lasso Code Audit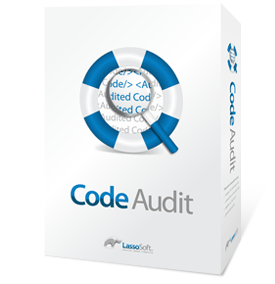 Clean a clean bill of health on your Lasso code.
Our experienced and qualified Lasso Developers will review your systems code and give you back commented code with issues identified for upgrade consideration, for high level security, general speed and perfomance, and suggestions of alernative code solutions for complex issues.
Choose Standard Audit for an overview of your systems code
Choose Extended Audit for a detailed review of your systems security and performance factors
The Extension units is available for requested and agreed extensions for specific purposes. You will be advised in discussions with your LassoSoft code consultant if additional work is recommended.
Read more about LassoSofts Code Audit service
Options
Choose your product type:
All prices in Canadian Dollars
Contact us to discuss your code audit needs in more detail.