CLD First 100 Professional Shirt
The shirts are professional style, made of a 7oz EZ-care (pre-shrunk & machine washable) 65% polyester / 35% cotton, with double stitching, two side pleats at the back yoke, a chest pocket with pen slot, and a double pleated two-button adjustable cuff. The women's style is more shaped, but not close-fitted.
These shirts are not available to non-CLDs, and will only be available to the first 100 CLDs to sign up. Once they're gone, there will be no repeats, although we will from time to time have other designs and styles of shirt available.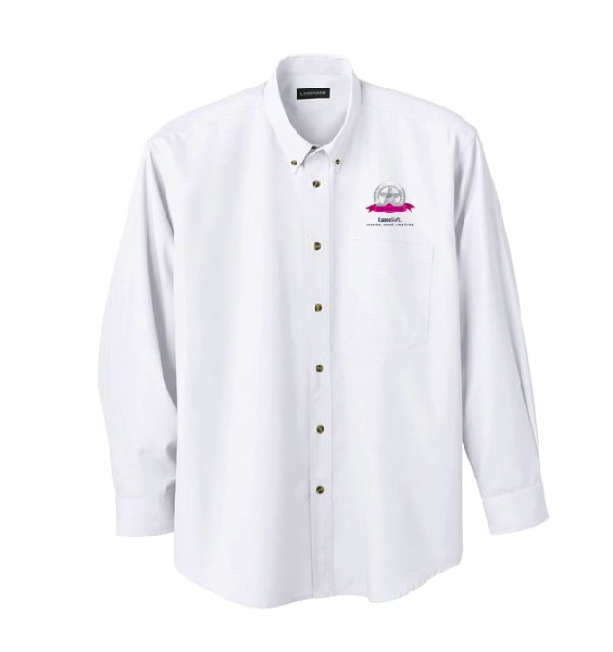 CLD First 100 Mug
These mugs are a solid ceramic, with a super-hardwearing finish. We've tested this - our friendly folks at Treefrog have had some for 2 years, and they go through the dishwasher everyday and still look like new.
These mugs are never to be repeated. Once the 100 are gone, it's back to the Rhino we go!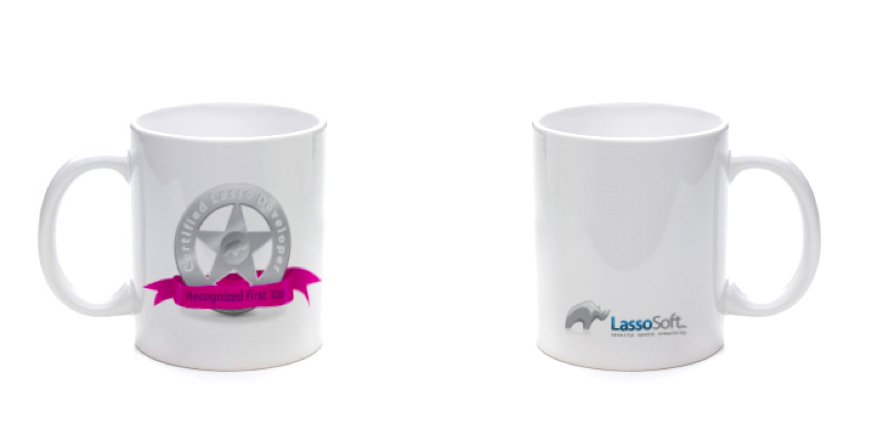 More schwag will be offered from time to time, so check back!