LassoSoft releases Lasso Server 9.2 including support for LassoLab
June 1, 2012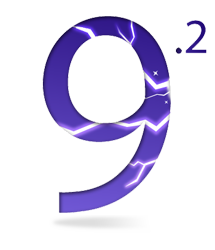 The Lasso Server 9.2 release delivers to the Windows, Mac OS X, CentOS and Ubuntu platforms a significant improvement and enablers for the just released LassoLab.
This is the first full release including Lasso 9 for Windows with both IIS 7 and Apache on Windows 7 and Windows Server 2008 R2. The release is fully 64-bit enabled.
Lasso Server 9.2 introduces a major architectural update that is required in order to run the newly released LassoLab IDE. It allows for integrated debugging, profiling and additional features that are presented to help both new and advanced users in LassoLab.
A comprehensive list of changes are available online.
The download and svn details for the Lasso Server 9 release are accessible through LassoSoft's download section.
For more information please contact info@LassoSoft.com
See more information on LassoLab a brand new IDE (Integrated Development Environment) for Lasso coders based on the ever-popular Eclipse.